CONTACT RO DIRECTLY

TO SCHEDULE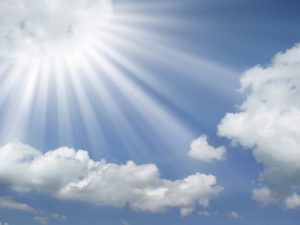 In these 1 or 1.5 hour group events, the medium will bring forth those Spirits who seek to connect with the audience. As many spirits as time allows will determine who comes through but know each message and connection affects the whole group deeply and profoundly.
We all long to connect to our loved ones who have passed and they long to connect to us. They send us signs and wait and hope that the proof they show us will allow us to know our love is not lost and our relationships continue. These group events give them a chance to re-connect or at least, make an appearance! While not everyone's loved ones come through, and we cannot guarantee everyone in attendance with get a connection, your loved one's presence is usually more noticeable to you afterwards. Some Spirits are shy to talk in front of group! Sometimes polite Spirits let another Spirit go first because their message is more urgent and sometimes, we who are living, just need to come and see what this experience is all about.
RoseMarie will do her best to bring forth as many messages from Spirit as she can. Know the information, insight, healing and love brought through at these events affects all of us in a truly life changing way. For some, a renewal of hope, faith and peace are created. The opportunity to experience greater awareness of SPIRIT'S presence in all of our lives will be available for all of us.
Or combine Divine Mediumship with Angel Messages—In this group event-participants will experience, witness and receive profound messages and healing from the other side. Some will have their loved ones who have passed come through. Some will receive loving messages from their Guardian Angels. ALL will receive a profound message from one or more of the Ascended Masters or Angels and the entire group will receive the energy of Grace that comes through when Spirit is present. RoseMarie will bring forth spiritual presence through her mediumistic ability and will invoke healing through her connection to the Spiritual Dimension. The last 15 minutes or so will be devoted to answering any questions about the Spirit world, Spiritual Awareness and Understanding or how to develop your own spiritual nature, psychic ability and intuition and also how to grieve well.
These are truly life changing events that is not to be missed.
---
I attended the event last night and was very touched by all the spirits that were there. I specifically came to see if my mother would show up, She passed only 9 months ago. When you were speaking to another woman in the back of the room and asked her if she knew anyone named Kitty, I knew my Mom was there! You see, my name is Kitty. After you finished with the other woman, you came back to me and Mom was still present. You brought forth a lot of information that made me feel that my mother was indeed present. Then you spoke about a peach tree. My mother was showing you a peach tree, not an orange tree, but she was showing you specifically a peach tree. That really didn't make any sense to me. I couldn't think of anything in regards to peaches.

This morning, my daughter called to see if Noni, as she called her, had shown up at the event. I started to tell her all the information that you relayed. Then I told her about the peach tree. She started to cry and said that message was for her! The day before, she was at my Dad's house with her 4 year old son. They shared a whole big episode about a peach pit. My dad had cracked the shell open and it shattered all over the house, and they lost the pit. Max, my 4 year old grandson found it and was so happy because he wanted to plant it in the back yard. My daughter said out loud, "Thank you Noni", as if she helped them find it. So the three of them went into the yard, my Dad helped Max dig a hole and together they placed the pit in the hole, covered it up and watered it. My daughter said that she felt Noni, my mother, was there with them and how much she would have enjoyed watching Max. They planned to water the tree and take care of it until it became a beautiful peach tree. They planted it for my Mom.

That night, my daughter said she prayed that my mom would come to the event for me. She was talking out loud to my mom and asked her to say anything, so we would recognize her presence, even if it was something only she would understand! I didn't know anything about the peach tree but apparently Mom knew that it would touch all of us.

I just wanted to say thank you for showing us something we already know in our hearts. My mom will always be around to watch over all of us.

-Kitty P.
---
Hi! I have to tell you – since I saw you in July – I feel so "different". I am trying to be kinder to myself and be more aware of how people respond to me. Guess what?? People like me! smile emoticon I have to remember that and I truly believe that by you showing me how to release all of the "junk" I collect – I feel so much better. Every night before bed I do the things that you showed me and I swear it has helped me so much. You are the best!

Jean S.
---
I recently went to see Ro's book signing at my local library. I had never been to one before, so I didn't know what to expect. I didn't know much about Ro either, only that she came highly recommended.
I was incredibly impressed by my experience. She is a natural presenter. Ro made the evening fun and enjoyable. The accuracy of her information was most intriguing. The small details that couldn't just be guessed by anyone, but were known. I wanted more information for myself, so I booked an appointment right away.
I needed some direction and clarity about a few things in my life, and after going to the signing, I knew Ro would be able to help. I'm so happy I went to see her. I know my jaw dropped a few times by some things that were told to me. She knew what I had previously done for a living, she described my relationship to a tee, and she knew what skills I possessed and what direction I could take them in. All solid advice from someone who didn't know me, nor could know these things about me.

Ro has a natural caring way that made me comfortable hearing this guidance. I highly recommend seeking her guidance. I will definitely be going again.

Andrea

---

Done in your home, location within 75 miles or less of Lyndhurst NJ with RoseMarie Cappiello ( 1 or 1.5 hours)

– 1 Hour Group Mediumship with any amount of participants $500
– 1.5 Hour Group Mediumship any amount of participants $700

Guidelines:

-Full payment required at the time of booking.

-If the event is more than 75 miles from Lyndhurst, an additional charge of $150 will be added.

– Events cancelled up to but no later than 14 days of event date can be rescheduled.

-Events cancelled less than 14 days before the event will receive a 50% refund. Events cancelled less than 7 days before the event will not be refunded.

-Group Medium Events are a great way to experience what mediumship is all about– THEY ARE NOT PRIVATE READINGS. The medium will address the whole group.

– Please keep in mind, attending does not guarantee your loved ones in spirit will connect or you will receive a message or reading. Please let your guest know this in advance.

-Also, in group settings, your loved ones often come in and are acknowledged and then move on so other spirits have a chance to come through. In this type of forum, it is about accommodating as many spirits as time allows.

– Please refrain from serving alcohol until after the mediumship portion of your gathering

– Please have everyone turn off their cell phones

– Please have the space for the gathering distraction free & pet free

– The Medium will allow up to 30 minutes of questions after the mediumship session.