What is the Online Spiritual Community?
We all need support in growing our spiritual understanding, knowledge, power, purpose and consciousness. Now you can do this with me and a great group people in the comfort of your own home or space. We will meet on the first Monday of every month from 7-8:30pm via computer for a live meeting, meditation and spiritual discussion. You will simply get an email with a link that you click on at the designated time and day and you will be in the live meeting where you will see and hear me. I can also talk to you directly if you have a mic on your computer or you can type in comments or questions. You can also phone in and communicate with the group by texting me directly. It is very simple, even for the technology terrified like me! If you can't be on the live meeting you will get the recording and all follow up notes shortly after to listen to in your own leisure.
These online meetings give us a chance to connect to our spiritual support group both in body and out of body!!! We come together in these meetings to share, to learn, to grow, to inspire, to create, to support and hold each other…. and we always meditate and "power up" together. We will discuss the monthly energy and anything astrological or numerological. We will meditate and sometimes have a theme/topic or even guest speaker. We will share what we know and/or have been doing and we will grow our spiritual awareness, connection and power.
Plus there are tons of SUBSCRIBER ONLY benefits (see below). It is a great way for us to stay in touch and grow our connection with out distance being an obstacle. Hope you csn join me (us) and become part of our very powerful group.
---
Read What Our Subscribers Are Saying:
With each webinar, I gain a lot of insight. It's great to have a subscription and auto payment, which lessens my worries a lot. I especially like Ro's motherly ways, the love and encouragement she gives to all participants. The breathing techniques she teaches are extremely helpful. Money well spent.
-Ann
---
My favorite webinar is her energy balancing. It helps to ground you and release stress from the day. After the meditation I feel so relaxed and refreshed. Being a subscriber has kept me in the loop of all of Ro's events. Ro has helped me in so many ways with all of her gifts and talents. As a subscriber I am signed up for all of her webinars, it's so easy! The webinars are also recorded and sent to you to have for future reference. During these webinars Ro will also make time to go over any content as needed. As a subscriber I also receive 10% off any venue she has."
-Moira
---
Knowing Ro, through Speaking With Spirit as well as Mediumship Events, I liked the idea of doing Webinars. I felt that if she could achieve the same result while I'm in the privacy of my own home, then her true authentic self had to be present for this. But then I thought about it… and I felt like this was a commitment to 'one more thing'… that I may or may not have time for. I decided to try it. I loved that it was interactive… She was speaking to me. I got to ask questions and share my reflections on what we were exploring. While I'm very comfortable in her presence this was certainly a great experience. Being able to attend… no matter if you have a mask on your face or laundry to do or inclement weather preventing you from physically being some where. And then the next webinar rolled around… and just as I had thought… I didn't have the time that evening. Ugh! Not to worry.. she gives us the codes and we can return to the event at any time to have the experience , do the lesson, what ever it is… at our own convenience. It doesn't really get any better than that, I must say. It's kind of like she is always there for us.
-Christina
---
I am really happy that I met Ro. I found her book in the West Caldwell library and after reading it I looked her up on line and sent her an email and she immediately sent me one back. I was really looking for some spiritual guidance and Ro was very helpful and accessible. I went to one of her library talks and was actually one of the 3 people who had a spiritual reading that was very meaningful to me. I became a subscriber this past January and have really benefited from the webinars. I look forward to each one and the meditations are so beneficial- I really feel so much better after each session. I can't wait to have a personal one on one session with Ro which I will be scheduling soon. I am very happy that I met Ro and all of her programs and associations.
-Laura
---
First of all Ro is an amazing person and spiritual teacher. The community she is building has helped me in so many ways. The support you receive while you're on the webinars makes you feel part of something bigger than yourself. Knowing you are already signed up takes off the pressure of having to follow a calendar. You just receive the email notifications and you are all set. I look forward to each one but I especially like the archangels and energy balancing ones! It's part of my spiritual practice now!
-Kim
---
This subscription has kept me connected to an open-minded community. I love doing the webinars, it is very motivating to hear the subscribers struggles as well as breakthroughs, their stories let me know I'm on the right track. This subscription has kept me working on my own ability and kept me motivated. It's the best me money I spend every month!"
-Elaine

---
Membership Has It's Privileges! See Why It Pays To Be A Subscriber!
 $30 PER MONTH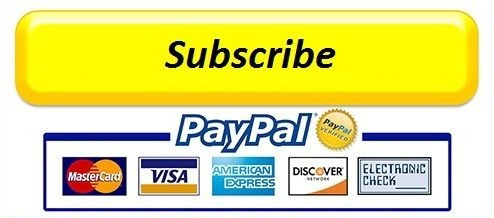 With a subscription you will:
You will meet with me and a great Spiritual community — online– in the comfort of your own home.  This community offers great support and connection.  A must for all during our continuing growth and commitment to self understanding and development.  And if you do not have access to a computer, you may call in. If you are not available for the live, interactive event, you can review the meeting after at your leisure.
Private Registration Link and toll Free Phone Number sent to Subscribers only- simply click the link and you are in! No need to enroll, register or pay for separate meetings.  One Meeting Per Month
Receive the uncut recording of each class/meditation right after the class is over to listen to again and again.
Receive codes for edited versions of all the class/meditations for 2015.
You can unsubscribe at anytime by simply coming to this page and clicking the unsubscribe button below.
Subscribers receive 10% discount on all readings, events and services, always.
Special "Subscribers First" early edition of Youtube Energy Alerts.
Special "Subscribers First"  Extra Discounts on select events, Gift Certificates and early notice of upcoming workshops and classes for guaranteed registration.
 Special "Bonus Online Classes with Guest Presenters and End of the Year and Beginning of the Year Information" for subscribers only!
Written Monthly Energy Alerts available to Subscribers Only
Locked in rate of $30 per month!
New Subscriber Benefit as of 2022-All subscribers are automatically enrolled in the zoom online- Super Soul Saturday Class. This is a signature class I do every year where we discuss the numerology aspects and energetic aspects of the year ahead and how to work with them.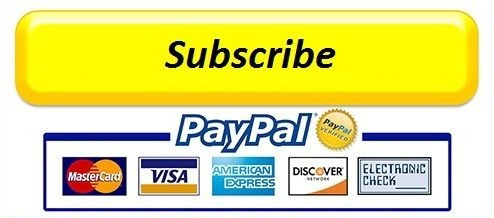 It's Time To Join This Personal, Magical, Online Spiritual Community!
Looking to cancel your subscription? We hate to see you go, but a promise is a promise. Click here.
---
More Upcoming Classes…
Next upcoming meeting is 6/7/22 7PM