---
Register Now To Receive My 7 Tips E-Book, FREE!

---
October 2022 Energy Alert

Subscribe to my YouTube channel!

This channel offers a spiritual perspective on life, death, life events, world events, the mental, emotional and physical aspects living beings encounter and insights into all the areas we as humans deal with — health, relationships, work and finances.  It is designed to uplift and offer comfort and wisdom to all those who watch/subscribe.  Each month, I will offer an energy alert, sort of like a psychic forecast to help us navigate and work with the energy currents present at the time. These alerts are practical and grounded in solid terms helping us to understand from a higher perspective (from an energetic perspective)  what we may encounter and experience and how we can work with that for our highest potential and greatest peace.  Hope you join this spiritual community and begin understanding your own life from a much deeper level.  Let us each create our own peace filled life and then we create a peace filled world.
---
 Have You Read Our Great Selling Book?
-Speaking With Spirit-
Inspiring stories and messages from those who have passed on
By RoseMarie Rubinetti Cappiello
Published by Bryce Cullen Publishing
---
Don't Miss the Next One!
Next  online meeting is on –10/3/22

Subscribe To Our Online Spiritual Community Now Only $30/Month!

---
Membership Has It's Privileges! See Why It Pays To Be Part Of Our Spiritual Online Community!

Registration Link
Private Registration Link only available to Subscribers.

Uncut Versions
Immediately after each meeting, automatically receive the uncut versions of each online class .

Unlock Codes
Receive all the unlock codes to all 2015 edited online classes

Easy Unsubscribe
Stop or pause your subscription at any time, for any reason.

Angel Card Readings
One online meeting a month includes…Meditations and Angel Card readings in every meeting– 1st Monday of every month

Bonus Classes
Access special bonus material for subscribers only! Bonus online meeting with guest presenters

Discounts!
Receive a 10% discount off all services, readings, and events! Plus super discounts on certain classes/events/gift certificates throughout the year

Locked-in Pricing!
And best of all, lock in your rate for LIFE!
LOCK IN YOUR PRICE TODAY!

New Subscriber Benefit as of 2022
ALL SUBSCRIBERS ARE AUTOMATICALLY ENROLLED IN THE ZOOM ONLINE– SUPER SOUL SATURDAY CLASS.
This is a signature class I do every year where we discuss the numerology aspects and energetic aspects of the year ahead and how to work with them.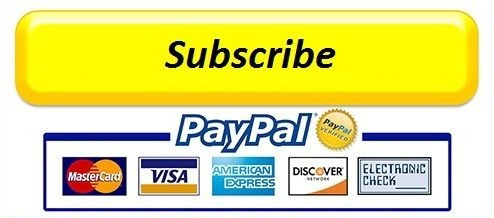 Still not convinced?
Learn More
RoseMarie Rubinetti Cappiello is a published author, Intuitive Medium, Yoga Instructor (since 1989), Ordained Spiritual Minister, Hypnotherapist, Hospice Grief counselor/volunteer, Reiki attuned, and a BS Physical Education MSU. I was not always psychic/intuitive. In 1995, I was in a car accident where… read more.