Meet my PR and Marketing Assistant, Kayla Evans along with my Assistant Justine Sebastiano!
---
Most of the images and Artwork- including the Rosewings logo have been created from the masterful artist Daniel Holeman…..
Artistic talent combined with life-long exploration of consciousness and devotion to self-realization has given Daniel B. Holeman an ability to depict uplifting and profound sacred imagery. His inspirational paintings often have a strong impact on people. Many are deeply touched emotionally and describe his paintings as the some of the most uplifting pictures they have ever seen.
www.awakenvisions.com
---
Dr. Parisi graduated from Stevens Institute of Technology with a degree in Chemical Biology. She received her dental degree from the University of Medicine and Dentistry of New Jersey (UMDNJ-NJDS). Continuing her dental education, Dr. Parisi followed her passion for both medicine and dentistry at University of Pennsylvania (UPENN), where she completed a Fellowship program in the field of Oral Medicine.
In 2009, she opened Parisi Dental in Totowa, NJ. She continues to practice both general dentistry and Oral Medicine.
http://www.parisidental.com/female-dentist-totowa-nj/about/dr-parisi.html
---
Author, Intuitive Healer, Spiritual Counselor, Massage Therapist, Angel/Intuitive Readings, Reiki II attuned, Preventative Energetic Therapy, Medium, Exercise Physiologist, Ordained Spiritual Minister, BS Exercise Science WPU. Her published book is "The Godfather's Daughter"  On the surface, Rita Gigante's family looked like all the other Italian Catholics in her suburban New Jersey neighborhood. But behind closed doors, they had a secret—her father was notorious crime boss Vincent "the Chin" Gigante, head of all five New York crime families. In The Godfather's Daughter, Rita takes us on her emotional and spiritual journey growing up on the tumultuous fringes of the underworld. Her struggles with deception and honesty, violence and love, and sickness and healing finally lead Rita up to a world of light—and a life where she can finally accept and bravely live her own truth.  To contact- website: www.ritagigante.com,  Email: ritagigante@gmail.com
---
Gary Gentile- trained herbalist, nutrition, homeopathy and energy work for emotional and physical support, As a trained herbalist, I work with clients to help them formulate supplement regimens utilizing herbal formulas that target your physical and emotional goals. Safe, gentle support is provided through muscle testing and energetic dowsing to determine which supplements can be of use to a particular body. Clients are encouraged to bring their supplements for testing to see what might be causing disturbances in the energy field of the client, and recommendations are also made from a library of high quality supplements that I source from all over the country from the leading manufacturers, all of whom I must know personally and have inspected their factories. I also employ some energetic testing modalities that were established by world renowned physicians such as Drs. Klinghardt, Brimhall, and Sculcz. While these are energetic impressions only, they clearly point the client who is open to energy work in the right direction and assist them in making the right choices for food and nutritional supplements. Supplements may include essential oils, flower essences, herbs, vitamins ( nutraceuticals), and minerals, all of which are chosen by the clients energy, not me. to assist them in moving closer to their desired goal for wellness. Contact: garygentile@optonline.net. 
---
Suzanne Rubinetti-LCSW CSW- 
Psychotherapy and Consultations, 55 Woodland Ave, Summit NJ 07901, TEL: 908-273-4220, website: 
www.heal-thyeating.com
---
Gale Haas –
 Certified Teacher of The Master's Way – the Path of Light , the Path of Love and the Path of Mystery – working with the Ascended Masters and Family of Light.
Gale's passion as a Spiritual Teacher and Coach, is to inspire, guide and assist others on their journey of Healing, Expansion and Self- Mastery–learning to expand their consciousness and fully embrace their power and magnificence- so they create their true joy and highest potential in all areas of their lives– everyday!
For more information contact:
galehaas@optonline.net
or 845-357-8766
---
Dr. Jennifer Mattiello Egan
– Mother of 2, is a graduate of Palmer College of Chiropractic. Also certified as a Craniosacral Therapist, Personal Trainer/Movement Specialist, Yoga and Pilates instructor and Holistic Health Specialist, Dr. Jen is passionate about movement and includes intuitive movement for deep healing she holds a B.S. in Exercise Science from Rutgers University. TEL: (973)714-1846, EMAIL: 
drjenmatt@drjenmatt.com
, WEBSITE: 
drjenmatt.com
---
---
Jack Hopkins –  Astrologer, EMAIL: hopkinsj@optonline.net., WEBSITE: http://www.eagleeyes-spiritguide7.blogspot.com/
---
Lois Kramer-Perez – 
Intuitive Practitioner, Meditative Clearing,Hypnosis and Feng Shui.  Lois' effective yet simple techniques offer tools for awareness, clarity & empowerment. Services such as feng shui, personal meditative clearing and environmental space clearing, provide anchors for creating change from the inside out. Lois's weekly clearing meditation classes offer people simple yet effective tools to use daily creating balance in their lives. Lois, an accomplished writer, contributes to publications such as Inner Realm Magazine, Natural Awakenings & Paramus Chamber Magazine to name a few. TEL: 201-906-5767, Facebook: 
http://www.facebook.com/MamboFengShui 
, WEBSITE: 
www.loiskramerperez.com
---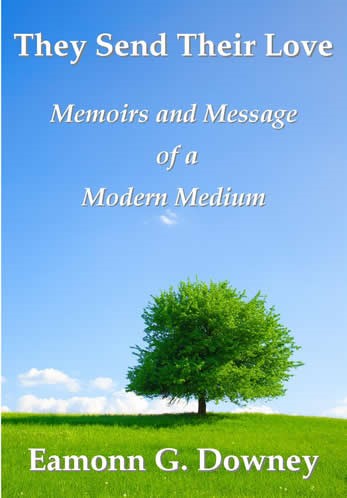 Eamonn Downey – an international lecturer of metaphysical subjects has filled workshops and presentation venues in many European countries and in the USA for almost thirty years, motivating and empowering people with his concepts, delivered with deep comprehension and a savvy sense of humour.  He is a delightful and fascinating speaker, well known for his contemporary theories on the evolving human consciousness, and his interpretation skills of intuitive and energetic perception. Eamonn is an Officiant of The British Spiritualists' National Union.
His outstanding teaching ability combined with 30 years' experience has earned him the Advanced Teaching Award from the SNU, wherehe also holds Certificates of Recognition for Public Speaking and Demonstrating Mediumship. He is a course organiser and tutor at the world-renowned Arthur Findlay College. He is a qualified healer with the National Federation of Spiritual Healers.  To contact Eamonn visit: www.eamonndowney.com
---
Evelyn Brooks
 – Healer, Intuitive, Artist, Writer, "Healing Art Workshops" facilitator.  Evelyn is currently working on her first book. She is a member of the Collective Healing Network,  which is a group of dedicated lightworkers who present "Day of Healing" events. Her poems have been published by, "Inner Realm Magazine's" online newsletter and by International Healing Group, "Bruno Groening Circle of Friends" in their bi- annual publication, "Schooling Letter" for worldwide distribution. In the Spring of 2008, Evelyn was given the opportunity to read her "Welcome Poem" at the opening of the group's North American Conference.  At that time the poem was adopted by many US Chapters of The Circle of Friends to be read at the beginning of their monthly meetings. Evelyn has studied and continues to hone her skills in kabbalah, spiritual healing, shamanism, and mediumship with many notable teachers including: Eamonn Downey of Arthur Findlay College, UK, Qu'ero Elders, Mayan Elders, Tibetan Master Bon Healers and Monks, Rabbi Aaron Kriegel, and Swami Mahesh.  Her advanced metaphysical skills include: intuitive,spiritual healing, non-ordinary visual, visionary and sound visioning skills. For More Info: or to register for a workshop: Contact Evelyn at: 
Healingartworkshops@aol.com
or By cell phone: 201-400-1784 Peace, Love, Light to all!
---
Kathy Rizzo-Roberts –
 THE TIDY TUTOR, 
www.TheTidyTutor.com
, The Tidy Tutor was started when I realized that I was not alone in my quest to live an organized life.  At a Bible study I was running, I confessed my 'disorder' and was surprised to find that others had the same problems with keeping house and time management. After over 20 years of successfully conquering what has always conquered me, The Tidy Tutor offers a systematic plan, help and encouragement to those who are what she calls, Organizationally Challenged. I have discovered that those who find living an organized life effortless have more of a left brain mentality, where administrative skills reside. The right brained individual is more conceptual and creative, therefore lacking the ability to distinguish what has to be done and when. In a nutshell, being innately organized is a gift and talent, such as the ability some have to play an instrument without ever having a lesson. Discovering this fact made me realize that while everyone is not born able to play the piano, everyone can learn how to, and become very proficient at it. In the same vein everyone can learn how to be organized.  With The Tidy Tutor and the course I have created, Tidy Tutor University, anyone can go from Chaos and Clutter to Organized and Happy.  If you have dreamed of waking up to a clean bedroom and walking into a kitchen that sparkles, even with all the demands you have on your life, you will discover with The Tidy Tutor that you can turn your dream into a reality.  You will also discover how achieving this goal will have a profoundly positive effect on every other aspect of your life. You may be thinking how is getting organized a "Healing" art? Well, this is what I can tell you. People who live a disorganized life and have tried and failed forever to get it together are not healthy.  Not in mind or body. Their relationships suffer, their health suffers, and their self esteem suffers. If you suffer from chronic disorganization I can tell you that when you get organized, EVERY relationship will improve, your health will improve, if you need to lose weight you will, your self esteem will skyrocket and those dreams and goals you have been putting off will begin to manifest!  I guarantee that my system works or your money back.
---
Janet Amato is a natural born Intuitive Healer, Medium, Advanced Reflexologist and Animal Communicator. Janet transmits Divine Information quickly bringing insightful information for each individual Reading and/or Session, Janet can be contacted at: janetsplanet10@yahoo.com or 201-783-6015.
---
Plugmatter WPS –
Own a 24/7 WordPress Support Team at a Fraction of the Cost of Hiring a Developer, Plugmatter can be contacted at:
naimath@plugmatter.com. Website: Plugmatter WordPress Support
---
Passion For Pups : 
Our team has over 10 years of experience working with animals. We work with dogs and cats. Any age or size, we work with them all! Justine graduated from Lyndhurst High School in 2009. She then attended and graduated from William Paterson University with a major in Exercise Science. She is a real estate agent at Cappiello Real Estate located in Lyndhurst. Grace is a senior at Lyndhurst High School attending Pace University NYC in the fall of 2018 majoring in Business. We are huge animal lovers! We are flexible with our time and always put our clients first!
instagram @passionforpups
Sisters Justine Sebastiano and Grace Cappiello : https://www.passion4pups.net
---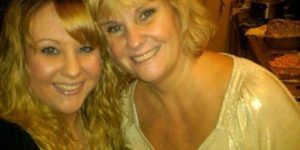 Caregivers You Can Trust : I, Claire and my daughter Brittany focus on child care and daily living assistance to an array of individuals. Whether you need daily or weekly assistance due to aging, illness or recovery; we will provide services that you can trust.
Supportive services : Although we ARE NOT medical professionals, we understand that not one care plan fits all. Caretaking services can include anything from meal preparation, food shopping, drives to and from Dr/Dentist visits, hair and nail appointments, companionship, and supervision. We will take the time to get to know you and develop an individualized care plan that fits your specific needs.
Companionship with Child Care and Elder Care : Companionship is key to a trusted relationship with our clients. We will not only strive to help them with everyday tasks, but also want to develop a caring relationship with those in our care. We provide one-on-one attention and compassion that cannot compare in other settings.
Website : https://caretakerrescue.com
---
A Light in the Chaos–Valerie Blair
Teacher of the "THE MASTER'S WAY- PATH OF LIGHT
I am here to help you shift the stories and find your personal freedom and joy.
Website : http://val858.wixsite.com/alightinthechaos