****Please note, you must be a Subscriber to participate****
In each Online Meeting—These online meetings give us a chance to connect to our spiritual support group both in body and out of body! We come together to connect, to share, to learn, to grow, to inspire, to create, to support and hold each other, to meditate and power up together. We will discuss the monthly energy and anything astrological or numerological. We will meditate and sometimes have a theme/topic to discuss. We will share what we know or have been doing and we will "power up" together. And we will grow our spiritual awareness, connection and power

.
DATES FOR 2021
1/4/2021–7pm  WHAT'S IN STORE FOR 2021 A "5" GLOBAL YEAR OF CHANGE
2/8/2021 7pm
3/9/2021 7pm
4/5/2021 7pm
5/3/2021 7pm
6/8/2021 7pm
7/7/2021 7pm
8/2/2021 7pm
9/7/2021 7pm
10/4/2021 7pm
11/1/2021 7pm
12/16/2021 7pm REFLECTIONS ON  2021 — A "5" GLOBAL YEAR OF CHANGE
_______________________________________________________________________________________________________
DATES FOR 2022
1/10/2022  WHAT'S IN STORE FOR 2022 A "6" YEAR OF LOVE AND FINDING BALANCE
2/7/2022
3/8/2022
4/4/2022
5/2/2022
6/7/2022
7/14/2022
8/9/2022
9/12/2022
10/3/2022
11/7/2022
12/5/2022  REFLECTIONS ON 2022–A "6" GLOBAL YEAR OF LOVE AND CREATING BALANCE
SPECIAL SERIES– RO CREATING– LAW OF ATTRACTION
6- TWO HOUR SESSIONS
Part I–LOA–Principles and Laws of Attracting, Manifesting, Creating
Part II–LOA–Who is doing the  Attracting, Manifesting, Creating
Part III–LOA–Why do I keep Attracting, Manifesting, Creating 
what I don't want
Part IV–LOA– How do I  Attract, Manifest, Create more of what I do want
Part V–LOA–Healing the Wounding Part 1 Painbodies
Part VI–LOA–Healing the Wounding Part 2 Ancestral Wounds
Available for purchase– receive all 6 two hour uncut recordings
_______________________________________________
Plus Bonus web series in 2021
4 weeks
Healing Webinar Class Series– WINTER 2021 –1/28, 2/11, 2/25, 3/25
****3 CLASSES ONLY******Ro Creating continued…Webinar Class Series–SUMMER 2021 — 7/29, 8/5, 8/19
Psychic/Intuitive Development Webinar Class Series –FALL 2021 –9/30, 10/7, 10/14, 1021
Healing Webinar Class Series– 1/28, 2/11, 2/25, 3/25                                                                                                                                        
What is true healing?  How can we transcend and/or transform issues (mental-emotional-physical), repetitive patterns, addictions, habits etc…There are thousands if not millions of books on this.  Many modalities, techniques  tinctures, mixtures, pharmaceuticals and protocols both allopathic and alternative yet none comprehensive enough to cover this most sought after (goggled) topic.  Most seem to manage a symptom.  In new age circles the practice of "channeling energy– channeling healing" is popular but yet what exactly does that do?  It falls short just like most of the others.  So what is missing/

True healing must happen on the most basic energetic level.

One must have enough power, prana  juice to activate true and lasting healing.
It must be comprehensive and deal with not only the mental-physical- emotional self, it must activate the soul/spiritual power.  It must address every direction of time (past-present-future) it must invoke Source power.  It must look at the empathic multi sensory piece.  It must address the ancestral, cultural, geographical, biological, familial wounds and patterns and collective conscious wounds and patterns.  It must look at the environmental factors, soul contract, birth traumas and all other life traumas.  We must examine the collective conscious beliefs about what is possible in healing and think above them, transcend them.  It requires an openness a  vulnerability a tenacity to address all these levels and a willingness to fix each system… much like running a scan on your computer to clear and release viruses and malware.  But where to begin…

Most practitioners have a "field of expertise" and at best they are adept, trained, versed, experienced, schooled, skilled and talented at their field.  At best they bring a whole healthy SELF to their work as a healing facilitator.  Examples–your OBGYN- primary care-cardiologist, your acupuncturist, psychiatrist-therapist-psychologist-life coach,your nutritionist, herbalist,  trainer, coach, hair care specialist, your therapy animal, spiritual mentor- clergy-chaplain, your sponsor, you Reiki master and massage therapist, speech/hearing/sex therapist… each comes from their own specialty and frame of reference but often do not address the whole or tap into the many layers, levels, dimensions and planes for true healing and transcendence to occur.

This class is for anyone who would like to understand healing on a more dymanic and comprehensive level.  It is for practitioners of any kind- alternative and allopathic that want to further understand multi levels of healing and how to be an effective conduit of healing.

It is for……For those who are drawn to this subject.

Ro Creating 3 Part Class-continued…Webinar Class Series–7/29, 8/5, 8/19
What kind of reality could you live if you knew what in you, or what part of you was creating and attracting people, places, things and situations that cause you pain, grief, struggle, lack, drama and chaos? The good and the bad news—— it's true, you attract, manifest and create everything you experience. The great news– if you created it, you can un-create and re-create it.
Understanding Your Psychic Intuitive Senses—

THIS ONLINE CLASS WILL BE FOR FALL 2021–9/30, 10/7,
10/14, 10/21
Do you know the difference between being psychic and being intuitive?  What exactly is intuition and where does it come from?  What are the psychic senses that we all possess? Are you someone who is very sensitive and "feels" too much sometimes?  Do you know how to use your telepathy?  We have all experienced telepathy—"I was just thinking of you and you called"– or coincidence and synchronicity– what does it mean when this happens?  Would you like to develop your healing abilities — for yourself and for others? We all have that extra sense- one of my friend's calls his "spidey sense" but most of us don't understand them, or how they work or how to work the controls of what seems random events or experiences. And where do they come from? What makes them occur?  We all have a spirit and a spiritual nature but most of us- if we even consider this- get this as a concept, not fully understanding or knowing what that means. Or, how to connect to that part of our SELF on a conscious level. This class is designed to jump start your budding psychic abilities or enhance your already powerful sensitivities and intuition.  We all have psychic abilities- we were born psychic. Most of us leave our psychic ability undeveloped where it will find a channel through our dream state or show up randomly and unexpectedly. In this class, we will discuss the different psychic senses and phenomena and discuss ways in which we can develop each. We will practice meditations to discover which psychic sense is our strongest and come to understand how we individually operate as psychic beings.
If you are curious about you own psychic abilities, if you want to understand yourself on an energetic level, if you want to increase your psychic channels, then you do not want to miss this class. Come explore your relationship to Energy- how you sense, feel, know and perceive with your psychic senses and abilities and how you can enhance, develop and understand your own psychic-intuitive senses.  Be warned…  there will be a dramatic increase in your psychic awareness after this class!!!!  Some things we will focus on….The difference between psychic, intuitive and spirituality—The psychic "clairs"–Empath-  Telepathy- Mediumship- Healing  -What is Astral Travel- Astral Projection- Remote Viewing- Experiential energy practices including – sensing and feeling the aura, telepathy, clairvoyance and clairaudience, psychic hygiene and energy balancing techniques and psychic mapping.
Chakras–WINTER 2022—-2/3, 2/10, 2/17, 2/24                                                                                                                                                                                                         
The Chakra System is a complex network of energy channels within the energetic body. A chakra or "wheel/circle/vortex" center runs a specific consciousness as well as the flow of energy or prana and effects the mental, emotional, physical and spiritual well being of the living being. Each is connected to various organs and glands. All seven main chakras are responsible for the flow of prana or energy through the body. When blocked, issue or struggles will ensue in that particular consciousness/body system and/or emotion.
In this class we shall discuss each of the seven main chakras as well as the aura and kundalini energy. We will discuss the manifestation and liberation current according to the chakra system as well as the psychic senses associated with each one.
In each session we will also do a chakra balancing and cleansing and discuss how to read the chakra system of a person as well as understand how blockages in a chakra affect a person.
FALL 2022— 11/3, 11/10, 11/17, 12/1 Understanding Healing– How do we address Trauma
---
Membership Has It's Privileges! See Why It Pays To Be A Subscriber!
 $30 PER MONTH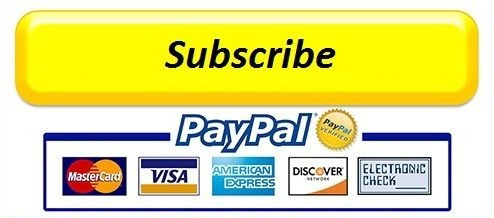 With a subscription you will:
You will meet with me and a great Spiritual community — online– in the comfort of your own home.  This community offers great support and connection.  A must for all during our continuing growth and commitment to self understanding and development.  And if you do not have access to a computer, you may call in. If you are not available for the live, interactive event, you can review the meeting after at your leisure.
Private Registration Link and toll Free Phone Number sent to Subscribers only- simply click the link and you are in! No need to enroll, register or pay for separate meetings.  One Meeting Per Month
Receive the uncut recording of each class/meditation right after the class is over to listen to again and again.
Receive codes for edited versions of all the class/meditations for 2015.
You can unsubscribe at anytime by simply coming to this page and clicking the unsubscribe button below.
Subscribers receive 10% discount on all readings, events and services, always.
Special "Subscribers First" early edition of Youtube Energy Alerts.
Special "Subscribers First"  Extra Discounts on select events, Gift Certificates and early notice of upcoming workshops and classes for guaranteed registration.
 Special "Bonus Online Classes with Guest Presenters and End of the Year and Beginning of the Year Information" for subscribers only!
Written Monthly Energy Alerts available to Subscribers Only
Locked in rate of $30 per month!
New Subscriber Benefit as of 2022-All subscribers are automatically enrolled in the zoom online- Super Soul Saturday Class. This is a signature class I do every year where we discuss the numerology aspects and energetic aspects of the year ahead and how to work with them.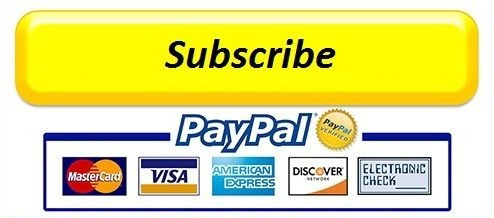 It's Time To Join This Personal, Magical, Online Spiritual Community!
Looking to cancel your subscription? We hate to see you go, but a promise is a promise. 
Click here.